This Is What You Listen To
MusiMotion leverages AI to enrich metadata, tagging tracks with weighted moods, genres, situations and musical attributes such as key and BPM.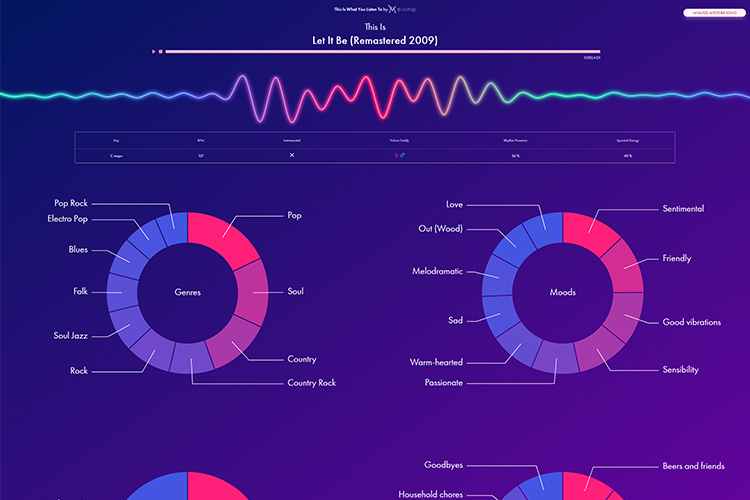 How to proceed?
Enter a Youtube link or upload your own audio file to see what tags our product MusiMotion is detecting amongst Genres, Moods, Rhythmic Moods, Situations, Acoustic Attributes and Voice Families...
Try for free